The World's First Million Ton Biomass Refining Integrated Project Is Fully Put Into Operation In Daqing Shengquan
Biomass chemical industry has achieved a new breakthrough in the development of two core energy supply paths, namely, petrochemical industry and coal chemical industry. Recently, the world's first million-ton "Shengquan Method" plant straw refining integration project (Phase I), in Daqing, Heilongjiang, a famous oil city, is fully put into operation, which means a new door for the development of biomass industrialization.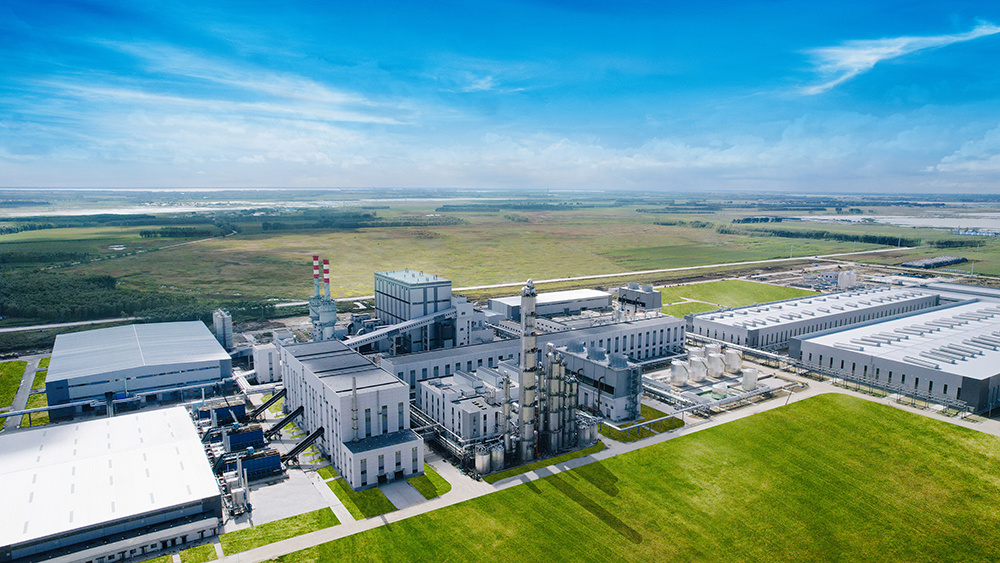 As the global leader in the green and energy-saving comprehensive utilization of biomass straw, Shengquan Group has invested more than 2 billion yuan in the construction of the first phase of the project, which can swallow 500,000 tons of straw every year and "spit out" biomass resin carbon, hard carbon anode material, furfural, paper pulp, biological methanol, degradable materials and other green bio-based products.
Technology industrialization, straw use to the future

"Shengquan Method" biomass Refining integration project is the crystallization of Shengquan Group's more than 40 years' experience in exploring green, low-carbon and high-quality recycling of agricultural straw, and it is also the innovation achievement achieved through joint efforts of the company and Institute of Physics and Chemistry of Chinese Academy of Sciences, Wuhan University, Tianjin University and Shandong University. It has independent intellectual property rights in key technology development, process route design, production equipment manufacturing and other industrial processes, and has accumulated 245 patents.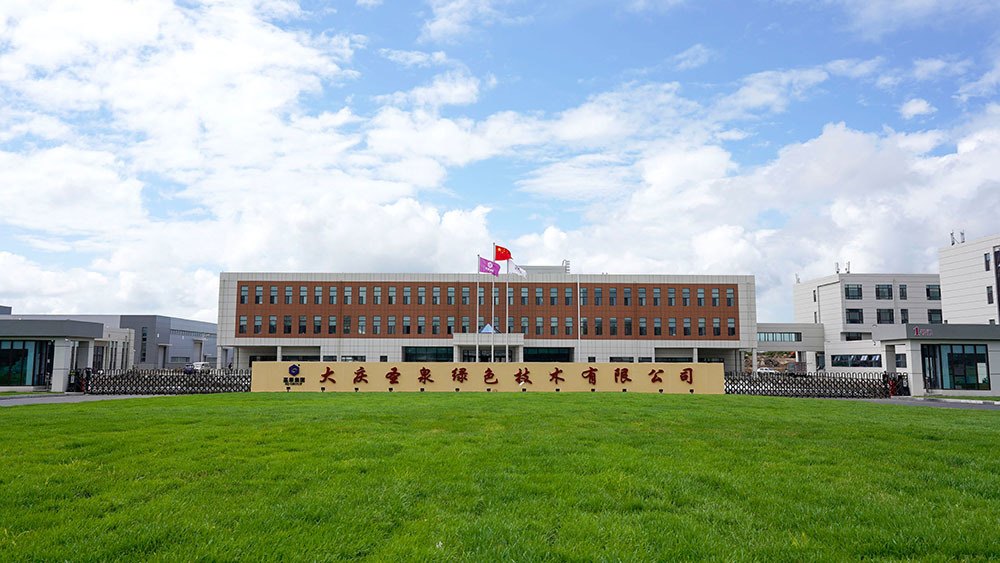 As a key project of Heilongjiang Province, this project has overcome the global problem that cellulose, hemicellulose and lignin in straw are difficult to be separated efficiently and utilized in high value. With cheap plant straws such as corn straw, wheat straw, straw and reed as raw materials, hundreds of products can be derived, truly integrating and decomusing straws comprehensively.

Subvert the traditional industrial chain and initiate new changes in the industry

The full operation of Daqing Project of Shengquan Group has successfully realized the upgrading and leapfrog from "technology" to "industry", which will show significant subversion to the traditional industrial chain and fundamentally reshape the pattern of comprehensive utilization of agricultural straw.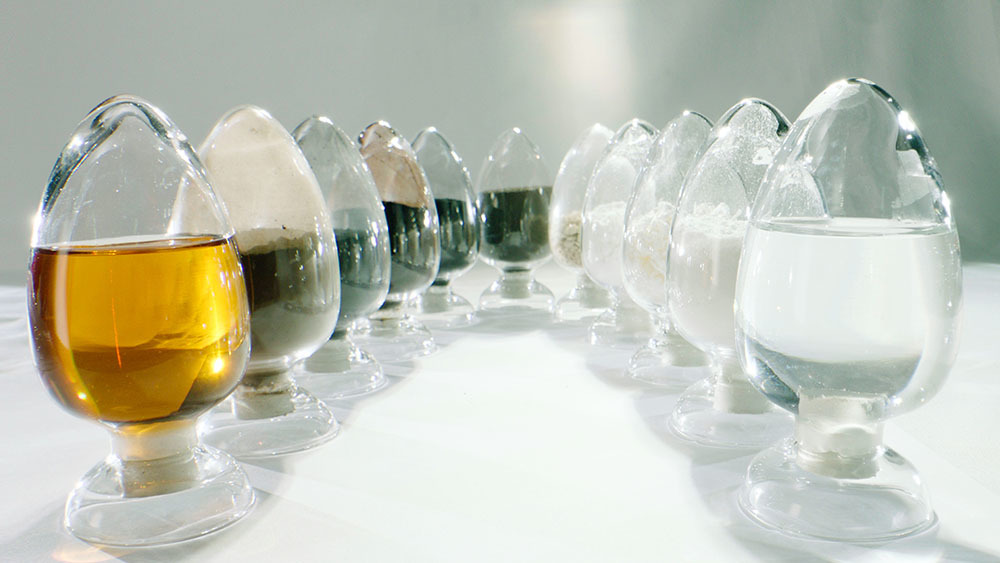 In Daqing project, the yield of pulp can reach more than 45% of straw through biological solvent method, which is higher than the yield of pulp by traditional process. It not only solves the situation that a large amount of pulp depends on imports, but also overturns the problem of high sewage and high pollution of traditional papermaking process, which has excellent environmental benefits. Moreover, through process optimization innovation and energy-saving management, the first phase of the project can achieve carbon emission reduction of about 132,500 tons compared with the traditional process.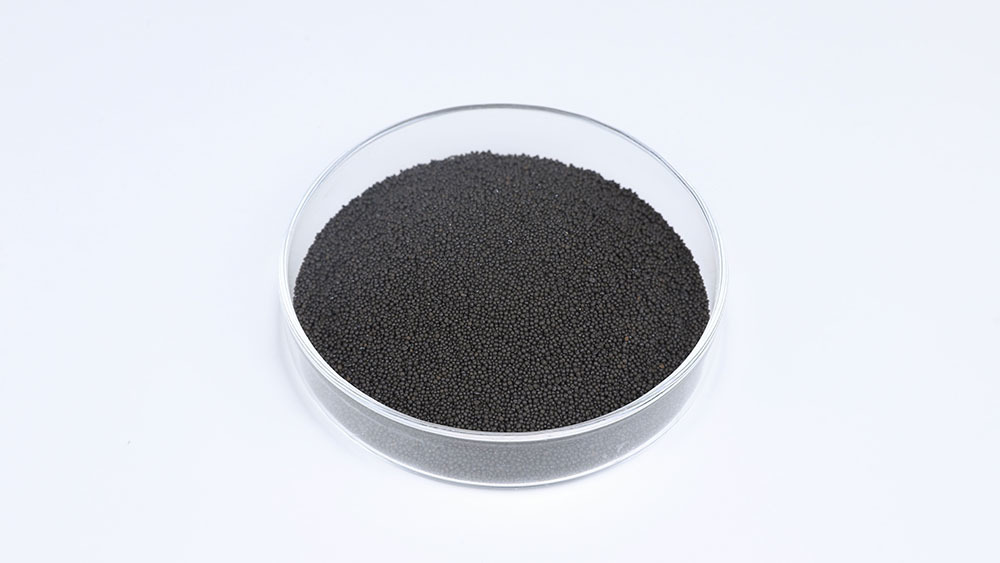 The biomass resin carbon extracted from straw is separated and carbonized step by step by the comprehensive utilization of three elements. Its particle size is uniform, the bulk density is large, the ash content is low, and the low caloric value reaches more than 5000K/g. It can replace the coal-based fuel by direct combustion for power generation, and can also be further processed into hard carbon materials for batteries and clean energy such as biological methanol.

Biomass resin carbon has the dual characteristics of biomass and resin, with its preparation of battery grade hard carbon anode material has high stability and consistency, carbonization rate of more than 45%, through the joint research with Wuhan University, hard carbon gram capacity reached 330mAh/g above, the first effect ≥90%, the pole tablet compaction density ≥1.05, breaking the existing industry bottleneck, It can be widely used in electric two-wheeled vehicles, A0/A00 class vehicles, energy storage batteries and other fields, and the market space is huge. As the star product on the production line of this Daqing project, the annual output of biomass resin carbon can reach 160,000 tons, which will directly help the industrialization of sodium-ion batteries.
Bio-methanol, liquid ammonia and natural gas produced with biomass resin carbon as raw materials are currently the most advantageous liquid fuels that can achieve carbon neutrality at normal temperature and pressure. Especially in the field of shipping, bio-based methanol, as a relatively new clean alternative energy for ships, has many advantages such as clean production mode, large-scale industrialization, high energy density, convenient storage and transportation, etc. It will effectively help land transport, navigation, aviation and other transportation and logistics industries realize the strategic goal of dual-carbon at an early date.
Multiple process routes are advancing in tandem, and there are multiple application directions in the downstream. From a certain point of view, the large-scale production of Daqing Shengquan project may trigger more changes in the value chain of new materials in the future.
Practice the new development concept and create a new model for development

According to public data, China's annual output of straw is about 900 million tons, accounting for 20% to 30% of the world's total, of which straw from food crops accounts for 89% of the total.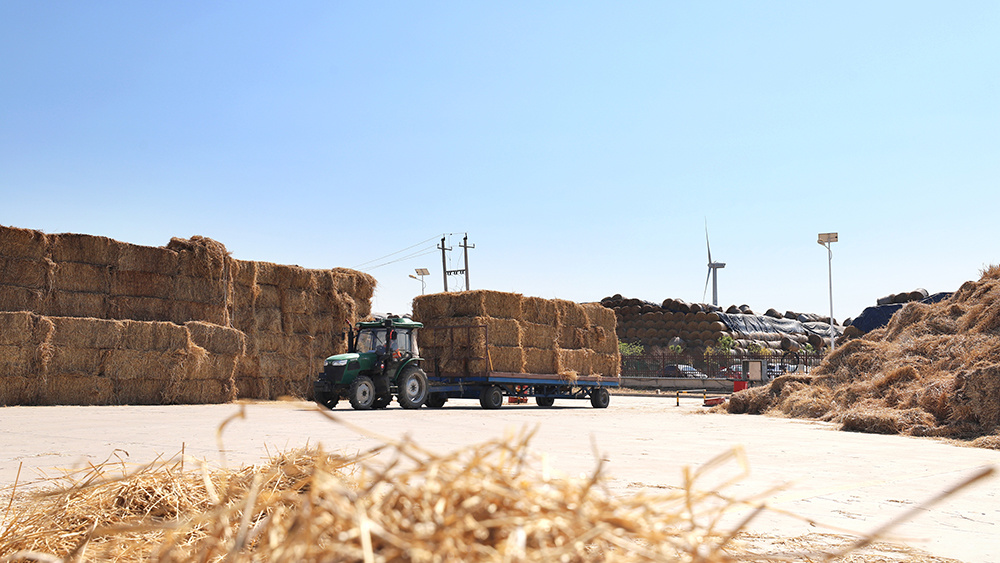 In the eyes of Shengquan, straw is the oil and coal growing on the surface, and if it is not used effectively, the rich resources are idle and wasted. In 2023, the No. 1 Central document proposed to establish and improve the collection, utilization and treatment system of agricultural waste such as straw, agricultural film, pesticide packaging waste, livestock and poultry manure. The Action Plan for Peaking Carbon before 2030 also clearly requires accelerating the high-value utilization of straw, improving the purchase, storage and transportation system, and strictly banning burning.

Under the frequently released policies, it is not difficult to see that the state attaches great importance to straw treatment. Now, the Daqing Shengquan project in full production, is clearly a push forward in this process.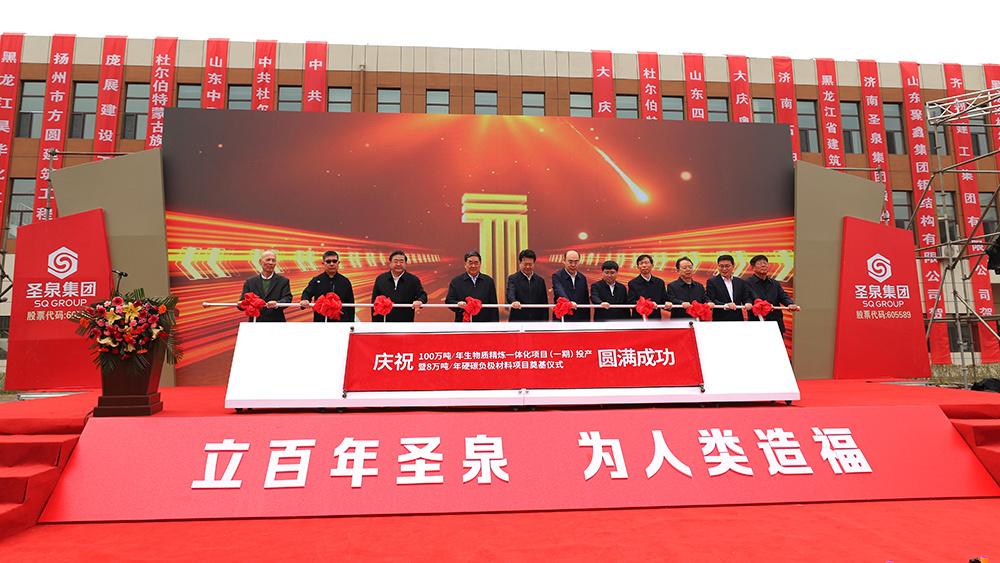 And the project put into production, let a small straw to achieve an unprecedented magnificent turn -On the one hand, the efficiency of carbon dioxide emission reduction is greatly improved. This small straw gathering sand becomes a tower. With the new role of "green biomass new materials and new energy", it promotes industrial transformation and upgrading, and builds a solid wall to protect the green water and green mountains.
On the other hand, the economic benefit of rural revitalization has a new starting point, which creates a new way for farmers to increase their income, and also drives the development of straw purchasing, processing and transportation industry and nearly 10,000 jobs in Daqing and its surrounding areas, providing a broad future for the realization of agricultural recycling industrialization and economic development in Daqing.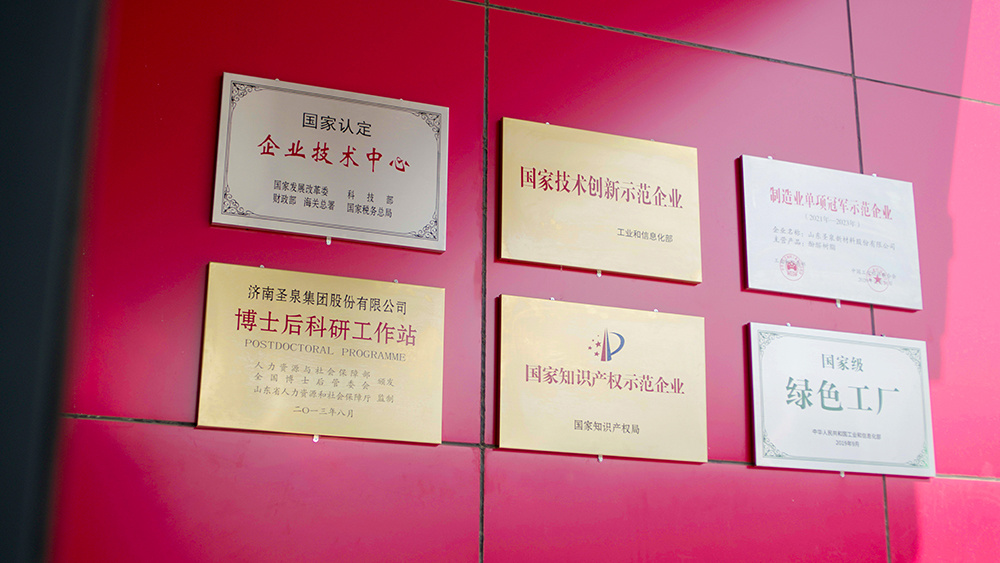 This is just a starting point. Shengquan Group is constantly increasing research and development investment, expanding the application field of biomaterials and industrial chain layout, and continuously deepening the national strategy of high-quality economic development, green and low-carbon, rural revitalization, which not only plays a good demonstration role in the development of the whole biomass chemical industry, but also provides a new model of sustainable development at home and abroad.

Based on Shengquan Group's industrial layout idea, we believe that in the field of biomass comprehensive utilization, the incubation of "Daqing model" will not stop. A new era of biomass resources utilization is worth looking forward to.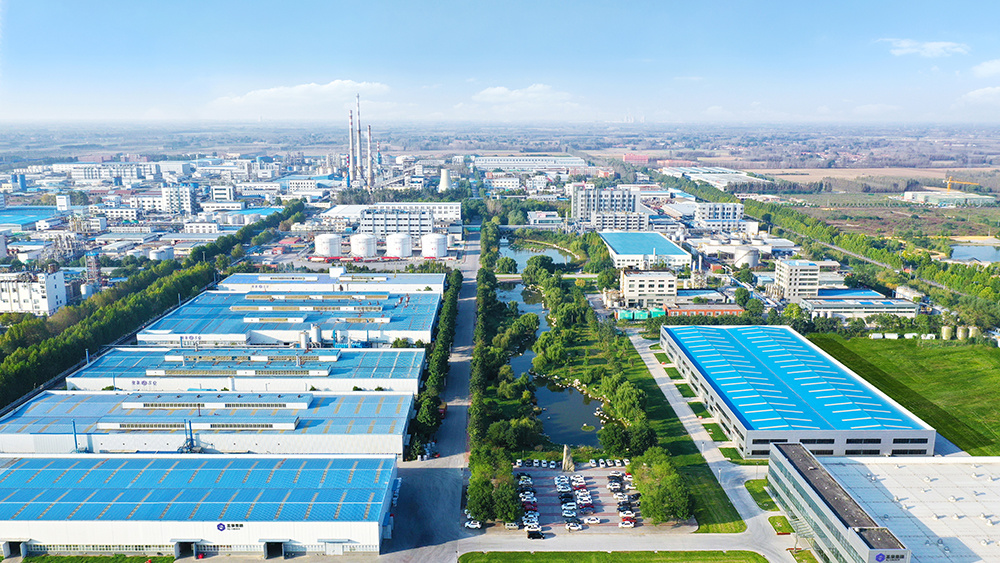 It is reported that Shengquan Group was founded in 1979, is listed on the main board of Shanghai Stock Exchange (stock code: 605589), the industry covers biomass refining, high performance resin and composite materials, casting materials, health medicine, new energy and other fields. The production and marketing scale of the company's high-end casting materials, phenolic resin, xylose and L-arabinose rank first in the world. Is the "Shenzhou" spacecraft re-entry capsule insulation material and "Fuxing" Chinese standard high-speed rail insulation material manufacturer; Chip photoresist resin, 5G communication PCB electronic resin and other products to break foreign monopoly.