Healtang Biotech Co.,Ltd was established in Aug. 2008.It is a wholly-owned subsidiary of Jinan Shengquan Group Share-holding Co.,Ltd,a leading enterprise in comprehensive utilization of biomass,with a registered capital of 150 million RMB and total assets of 270 million RMB,mainly dedicated to the research and development,production and sales of rare sugars and their derivatives.The company is a high-tech enterprise and the first domestically certified enterprise of "L-arabinose Novel food equivalent" approved by the National Health and Family Planning Commission.It has the world's largest L-arabinose production base and is one of the most important production base of D-xylose and xylitol in the world.The company won the special award of Shanghai World Expo and Healtang series products were selected as permanent exhibits of China Pavilion of Shanghai World Expo.

The company is an early high-tech enterprise in China that applies international advanced technologies such as biological fermentation technology and membrane separation technology to extract rare sugars from plant straws.Products include D-xylose, L-arabinose, xylitol, liquid syrup, etc., and the application fields cover food, medicine, health care products, flavors and fragrances, and synthetic chemicals.At present, the annual production capacity of L-arabinose is 800 tons, xylitol is 15,000 tons, and D-xylose is 16,000 tons.Among them, L-arabinose is a new resource food (Novel Food) approved by the Ministry of Health of the People's Republic of China in 2008. It is approved by the FDA as a food additive in the United States and is widely used in various food processing.In Japan, it is approved by the Japanese Ministry of Health and Welfare as a specific health food and healthy food additives.

The company insists on making food with a pharmaceutical attitude, and has established a 100,000-level clean workshop.It has entrusted the Food Nutrition and Safety Institute of the China Center for Disease Control and Prevention and the General Hospital of the People's Liberation Army to do comprehensive functional tests for Healtang series products, and passed FSSC22000, ISO22000, ISO9001, KOSHER (Jewish), HALAL (Halal) and other certifications.At the same time, the company actively invested in scientific research, built a nationally recognized laboratory, established Shandong Institute of Sugar Research, and cooperated with the Chinese Academy of Sciences to establish the "R&D Center of Sugar Chemistry and Bioengineering Technology".The company's research fields of rare sugars are of leading position in domestic level.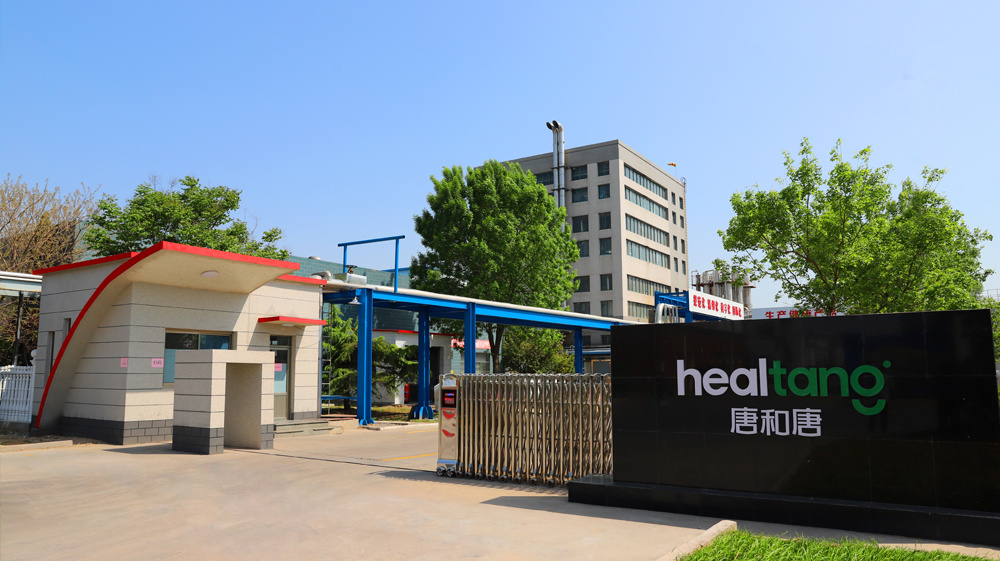 2022
launched 15,000T xylitol project
2021
launched biomass integration project launched, and group company went public
2019
won the honor of environmental protection and social responsibility enterprise
2017
approved as the first batch of national green factories
2015
won the honorary title of National Technology Innovation Demonstration Enterprise
2014
10,000t xylose project launched
2008
Healtang Biotech Co.,Ltd founded
Cooperation Institutions for Scientific Research