Foundry material industry is an advantageous and pillar industry of the Group. The annual output of furan resin, the leading product, is 150,000 tons, ranking the first in the world; Filter products breaking the foreign monopoly have been recognized as the National Torch Program key high-tech products by the Ministry of Science and Technology, ranking the 1st in Asia for production and sales volume; With more than 100 varieties of auxiliary foundry materials, including cold-box resins, pre-coated sand phenolic resins, alkaline phenolic resins, coatings, curing agents, inorganic binders, exothermic-insulating sleeves, and melting materials, Shengquan Group has structured a complete auxiliary foundry material and product system. These products, with globally leading quality, are widely used in the production of castings for automobiles, ships, aircrafts, wind power, general machinery, precision instruments and high-grade precision castings for export, and have been exported to more than 50 countries and regions.

By adhering to the concept of green and low-carbon development and the cooperation concept of "one-stop procurement and all-round service" and relying on the core technologies, Shengquan Group can provide a series of services such as product development, product application, process optimization and environmental protection and management, and offer technical support for stable and efficient production of customers. In the industry, Shengquan Group takes the lead in launching products and technologies such as low VOC furan resin, ultra-low addition cold-box resin, double layer composite filter, alkaline phenolic resin sand reclaiming technology, and workshop flue gas treatment. Through industrial chain collaboration and innovation, Shengquan Group is making contribution to the high-quality development of the industry.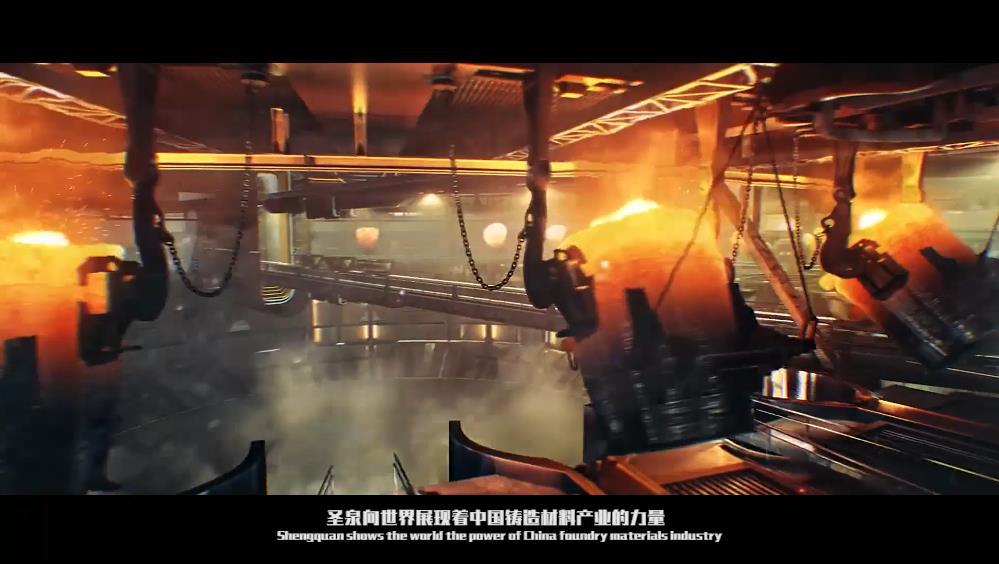 2020
Shengquan Group planned the layout of production bases at Zhuhai and Yingkou.
2020
handong Shengquan Dingzhu 3D Mold Technology Co., Ltd. was established, entering into the 3D printing mold sector.
2018
Shengquan Keliyuan New Material Technology Co., Ltd. was founded, marching into the melting material sector.
2018年
a new factory was built in Spain.
2017
European Technology Center was set up.
2016年
Anycasting foundry simulation software was released.
2016
A new factory was built in Yibin City, Sichuan Province.
2007
Shengquan Group introduced exothermic-insulating risers.
2007
Shengquan Group becomes the leading ceramic filter supplier in Aisa.
2003
Shengquan Group became one of the largest furan resin production bases in the world.
2002
"new generation" furan resin rolled out.
1999
Shengquan Group took the lead in launching "A + B" curing agent control system.
1999年
ceramic foam filter was successfully developed and put into mass production.
1996
SQ furan resin was exported to Japan, thus breaking the record of zero-export volume of China's furan resin.
1996
Shengquan Group introduced cold-box resin.
1994
The coating for foundry was delivered.
1992
Shengquan Group set up "Shandong Province Zhangqiu Chemical Industry Institute".
1991
alkaline phenolic resin was launched.
1988
furfuryl alcohol project was started.
1987
the first type of furan resin was released.
1979
Diaozhen Furfural Factory was founded.
Technical Support
with a team of high-level technical experts, SQ Group can provide "all-around service" to customers, including process optimization, casting defect solving, technical consultation, training, provision of overall solutions.